PEO Services for Businesses in Brandon, FL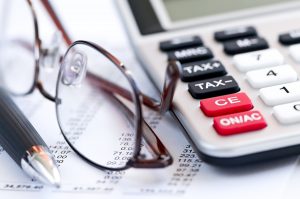 If you're looking for PEO services for your company in Brandon, Florida, turn to the professionals at JanusHR. We are a professional employer organization, otherwise known as a PEO, that provides outsourced HR and payroll services for small to mid-sized businesses throughout the area. Whether you're just getting your company up and running or simply don't have time to manage these important organizational functions in-house, you can rely on JanusHR to provide you with the PEO services you need.
Your Source for the PEO Services You Need
Whether you need JanusHR to fill in a few gaps in your HR and payroll operations or you'd like to outsource all of your HR needs to us, you can count on our experienced professionals to provide you with the complete PEO services you need. Our services include:
Payroll processing – From job costing reports to filing W-2s, there's a lot more to payroll than meets the eye. We'll ensure your payroll is processed on time and accurately while handling the rest of the reporting details as well.
HR management – This broad area includes employee handbooks, I-9 compliance, ACA tracking, performance management, unemployment claims, and much more. Our SPHR-certified professionals are here to provide the expertise you need to manage your team and ensure compliance every step of the way.
Benefits administration – From life insurance plans to FMLA processing, we can manage and administer your benefits plan that helps keep employees happy and engaged at work.
Risk management – Ensuring a safe and healthy environment for your employees is essential. We can manage compliance and workers' compensation claims to minimize risk for your company.
Make things easy for yourself by letting JanusHR provide you with complete PEO services for your Brandon, FL, business. We'll handle the paperwork and administrative details so that you can focus your attention on core business functions. Contact JanusHR today to learn more about our PEO services.