Tampa-Based Personalized PEO Services for Your Industry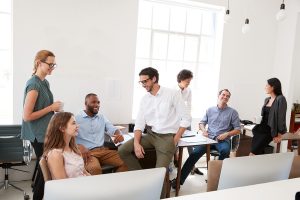 JanusHR does not offer a one-size-fits-all PEO solution for all of the businesses that we serve. Rather, we tailor our offerings to meet the needs of small to medium-sized businesses in a variety of industries. When you turn to JanusHR, we will solve your HR quandaries by ensuring that your payroll, employee benefits, human resources, and workers' compensation solutions are the best choices for your business.
Industries We Serve
We understand that businesses in different industries will require different services from their professional employer organization. That's why we offer personalized HR solutions to businesses in industries including, but not limited to:
Hotels – Spend less time worrying about your employees and more time serving your guests, thanks to our PEO services for hotels.
Restaurants – Get all the services you require to meet the needs of your staff and keep your focus on running your restaurant successfully.
Country clubs – So much goes into keeping a country club running smoothly, and taking payroll and benefits administration off your plate can make it easier to meet your members' expectations.
Marketing – While you're helping your clients meet their goals, we can handle your human resources challenges to keep your marketing company operating smoothly.
Property management – We know you have your tenants' needs to attend to, so let us reduce the time you spend on HR duties with our services for property management companies.
Light manufacturing – Our services can make it easier for you to manage your business's day-to-day operations while continuing to meet your productivity quotas.
Professional Organizations – Keep your focus on generating leads and setting appointments by allowing JanusHR to provide the best PEO services for your needs.
Even if you do not see your industry listed above, contact JanusHR to learn about our experience helping businesses in your industry.
If you have questions about how working with a PEO can benefit a business in your industry, contact JanusHR for more information today. We will be glad to speak with you about the ways we can save you time and risk so that you're able to concentrate on making your business successful.