JanusHR Offers HR Management Services for Brandon, FL, Businesses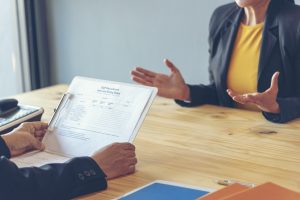 JanusHR is your source for complete HR management services for businesses in and around Brandon, Florida. If your small or medium-sized business has one or more employees, having human resources in place is essential. There's a lot that goes into HR management to ensure your people have the resources and support they need to do their job while also ensuring your business maintains compliance with all local, state, and federal regulations.
Our Human Resource Management Services
If your business in Brandon, FL, doesn't have the time, resources, or people to manage the many components that go into human resources, the professionals at JanusHR are here to help. Our SHRM-certified professionals are here to help with all aspects of HR management, including:
I-9 compliance
Health and safety standards
Privacy laws
ACA tracking and reporting
Recruiting and onboarding
Talent management
Training and development
Employee handbooks
Workplace documentation
EEO regulations
And much more
At JanusHR, we offer the human resources and related administrative support you need to help keep your business compliant and running smoothly. You can rely on our team to handle your HR management needs with the same care as an in-house HR department would offer.
Contact JanusHR for More Information
JanusHR offers human resources management as well as other PEO services to handle any or all of your HR and payroll needs. Whether you're just getting started and need the expertise of a PEO to back you up or are a growing company with increasingly complex human resources needs, the professionals at JanusHR are here to help. Contact us today to learn more about our human resources and related services for businesses in and around Brandon, FL.