Access to Improved Employee Benefits for Dunedin, FL, Businesses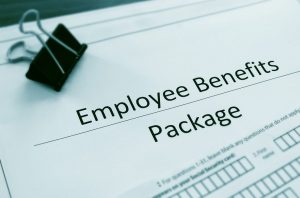 Today's business market is competitive. To operate a successful small business, you need to be able to recruit top-quality employees. Paying great wages goes a long way, but the modern worker wants premium benefits as well. That makes it even tougher for a small business to compete for the best candidates. Working with a professional employer organization (PEO) can help your business. It can handle your employee benefits for you so you can focus on your business. When you partner with JanusHR, you'll also be able to offer the employees of your Dunedin, FL, business the best, most comprehensive benefits packages available.
A Partnership for Better Health Coverage
It can be hard for a small business to gain access to good health insurance options for its employees. The fact of the matter is that the best coverage plans are only available to companies with a larger number of employees. When you partner with JanusHR, your employee numbers are joined with all of our other clients, creating a much larger workforce and access to better health insurance options.
Besides health insurance, JanusHR can help you offer other benefits such as:
Life insurance
Dental
Vision
Accident
Disability
GAP insurance
Critical illness
FSA and HSA accounts, Employee Assistance Program, and section 125 pre-tax plans.
Contact Us Today
Contact JanusHR today to learn more about our employee benefits services. We can help you take better care of the employees of your Dunedin, FL, business. At JanusHR, we solve HR!