Advanced Human Capital Management Services for Businesses in Dunedin, FL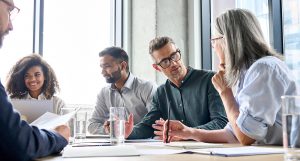 Human capital is a term that encompasses everything your employees bring to your company. It's their knowledge, skills, experience, and personal attributes. Human capital management is a strategic approach to optimizing your employees' productivity. Sometimes, it can be difficult to see where you have opportunities to improve your business through human capital management when you're focused on the big picture. JanusHR is a full-service PEO that can provide your small to mid-sized business with effective human capital management services to help your employees be the best they can be.
Our Human Capital Approach
It's no secret that your employees are essential to the success of your business. Our human capital management approach is designed to help you get the most out of your employees by focusing on:
Talent Acquisition – Finding, recruiting, hiring, and training the best possible candidates puts you in a position to stay a step ahead of the competition.
Workforce management – Strategic allocation of your resources can help keep your business running smoothly by not overworking or underworking any of your employees.
Organizational optimization – Do your employees have everything they need to do their job to the best of their ability? From scheduling to tools and software, we can help you give your workforce everything they need to do their best work every day.
Contact Us to Learn More
Contact JanusHR today to learn how our human capital management services can help your Dunedin, FL, business grow with a happy and effective workforce.