Protect Your Dunedin, FL, Business with Professional Risk Management Services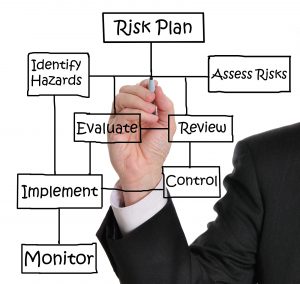 You've put your heart and soul into your business. You want to see it grow and succeed. No matter what industry you're in, running your business comes with certain risks. If something goes wrong, it can have a devastating effect on your company and even your employees. The key to keeping your business on the right path is risk management. JanusHR is a PEO that has extensive experience discovering and mitigating risks for every type of industry. We can partner with your small to mid-sized business to provide comprehensive risk management services so you can focus on what you do best.
Our Risk Management Strategy
While every industry has some unique risks involved, there are a few universal risks that are a part of every business. At JanusHR, we'll start with these standard risks. Some of the potential risks we will address include:
OSHA Compliance & Assistance – Staying in compliance with OSHA regulations protects your employees and protects your business from costly fines and lawsuits.
Workers' Compensation – Workers' compensation offers protection for your employees but also protects your business from devastating lawsuits.
Business Coaching – We have over 20 years of experience helping businesses find success. Our professional staff can look at your business plan and help you avoid potential pitfalls, and protect your company's future growth.
Once we've created a strategic plan to keep your business in compliance and prepared for the most common risks, we'll zero in on your identified industry-specific risks. You'll get a custom-designed risk management plan that will evolve as your business grows and your risks change.
Learn More
To learn more about how your Dunedin, FL, business can benefit from risk management services, contact JanusHR today.