Benefits Administration & Management Services for Marketing Agencies in Tampa & Sarasota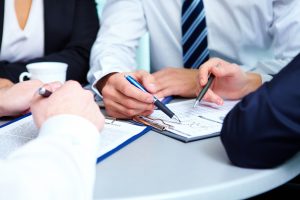 Offering the right benefits is essential for attracting and retaining employees at your marketing agency. But if the idea of putting together a benefits package for each employee has you less than confident, it's best to turn to JanusHR. We are a full-service professional employer organization (PEO) that proudly serves marketing agencies and similar businesses throughout the greater Tampa Bay Area.
Our Benefits Administration Services
At JanusHR, we offer complete benefits administration and management services and support for your marketing agency. You can turn to us for assistance with:
Creating a Benefits Package
From choosing health insurance coverage and dental or vision options to life insurance, disability, and AD&D coverage, there are a number of benefits and costs to consider. Additionally, options like a 401(k) match, flexible spending account, and employee assistance programs can help you provide a well-rounded benefits package that will attract candidates to your organization and help you retain your existing employees.
Administering Benefits to Employees
While creating the benefits package is one thing, administering it is another. Determining eligibility, enrolling employees based on their elections, and calculating deductions appropriately on payroll are all essential for ensuring employees receive and benefit from the plans you're offering.
Why Choose JanusHR?
Creating and administering a complete benefits plan is a task best left to the professionals. At JanusHR, our SHRM-certified professionals are well-versed in all aspects of benefits administration and management, and we can help ensure the entire process is handled smoothly and effectively.
To learn more about outsourcing your benefits administration and management needs to JanusHR, contact us today. We would be happy to help you find the right benefits to offer at your marketing agency in the Tampa or Sarasota, FL, area.