Risk Management Services for Marketing Agencies in Tampa & Sarasota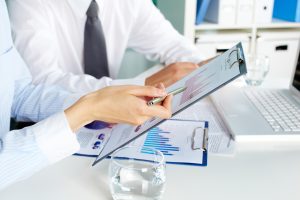 Risk management is essential for every business, including marketing agencies throughout Tampa, Sarasota, and the greater Tampa Bay area. If you run a marketing agency in the region and are in need of risk management services, the company to turn to is JanusHR. As a full-service professional employer organization (PEO) with extensive experience serving marketing agencies and advertising firms throughout the region, we are the company you can rely on for complete risk management support.
Different Types of Risk for Your Marketing Agency to Consider
There are many different types of risk your marketing agency may experience, both externally and internally. At JanusHR, we offer a full range of services to provide you with the support you need to manage risk at your company. You can count on us to help you navigate complicated processes, including:
OSHA compliance – The Occupational Safety and Health Administration (OSHA) sets the standards for establishing and providing a safe work environment for your employees. We can help ensure your marketing agency is maintaining OSHA compliance.
Workers' compensation – Managing workers' compensation cases for work-related injuries and illnesses can be a complicated process if you've never navigated this path before. With JanusHR on your side, our experienced professionals can manage these claims on your behalf.
Business coaching – JanusHR can help review your marketing agency's business plan and provide coaching related to risks associated with workplace privacy, copyright and trademark issues, and more.
For more information on the risk management services we can provide for your marketing agency, contact JanusHR today. We proudly serve the creative services industry in Tampa, Sarasota, and the greater Tampa Bay area.