Offering Complete Human Resources Services for Property Management Companies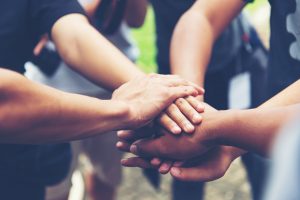 Are you looking to outsource your human resources needs to an experienced PEO? If so, the company to turn to is JanusHR. We are a full-service professional employer organization (PEO) that proudly serves small and medium-sized companies throughout the Tampa Bay Area. We can provide the HR services you need for your property management company so that you can focus on your core business functions and have the peace of mind of knowing your workforce management needs are covered.
How Our HR Services Can Help
At JanusHR, we provide the support, expertise, and services you need to effectively manage your team so that your property management company can operate smoothly. Our SHRM-certified professionals are ready to provide all of the human resource management services you need to successfully manage your workforce.
From establishing guidelines in an employee handbook to tracking and reporting on ACA, we have the specialized HR knowledge that's necessary to ensure regulatory compliance at your company.  We can also help you with:
Recruiting and onboarding new hires
Providing administrative support
Processing unemployment claims
Consulting on Equal Employment Opportunity (EEO) laws
Employment forms and documentation
Business coaching services
Get Started with an Experienced PEO
If you need a complete human resources solution for your property management company, there's no better company to turn to than JanusHR. Contact us today to learn more about the human resources management services we offer for property management companies throughout the greater Tampa Bay Area.