Risk Management Services for Property Management Teams in Florida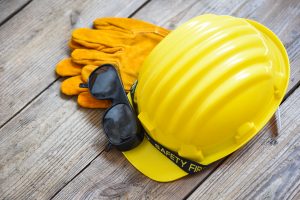 Is risk management a priority at your property management company in the Tampa Bay Area? If it's not, or you haven't thought about it in a while, it's time to turn to the professionals at JanusHR. We are a professional employer organization (PEO) that provides outsourced risk management services to small and medium-sized businesses throughout the region, and we can provide you with complete risk management services that help keep your business protected.
Risk Management is Essential
Risk management focuses on protecting your business and your employees from the various risks you're exposed to each day. Without a risk management plan in place, your property management business can face steep fines for non-compliance or lawsuits from former employees. At JanusHR, our risk management services can address:
Workplace injuries – Injuries that occur at the workplace or while on the job are addressed through workers' compensation. There's a lot of paperwork and documentation required in this process, and JanusHR can help ensure it goes smoothly.
Workplace safety – Creating a safe work environment for your employees is essential. OSHA (Occupational Safety and Health Administration) sets the guidelines for ensuring this environment for your employees, and we can help ensure your company is compliant with all of these standards.
Whether you need assistance creating policies focused on risk management or you'd like business coaching services to address your individual risks as a property management company, you can rely on the professionals at JanusHR.
Get Started with JanusHR
Don't wait until an incident has already occurred to make risk management a priority for your property management company. Contact JanusHR today to learn more about how our risk management services can help keep your business protected and running smoothly in Tampa, Sarasota, or anywhere else in Florida.