Your Resource for Employee Benefits Management for Your Largo, FL, Business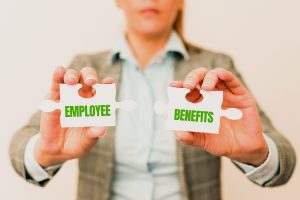 All employees deserve benefits. But handling benefits can be confusing. Federal, state, and local laws continually change, and it's hard to stay up to date on the most cost-efficient and competitive benefits practices. For many small to mid-sized business owners, partnering with a professional employer organization (PEO) can save them the headaches of administering employee benefits as well as allow them to offer better benefit packages to their employees. JanusHR is a local PEO company helping businesses just like yours in Largo, Florida, and surrounding areas with their employee benefits.
What We Offer
There are many reasons to outsource your employee benefits management to a PEO company. At JanusHR, we can offer:
Access to better insurance coverage, including health, dental, vision, life, and accident insurance
401(k) retirement plans
Benefits administration, including annual enrollment, new employee enrollment, ACA reporting and tracking, COBRA administration, and 5500 filings.
Options for flexible spending accounts, health savings accounts, EAP, and IRS Section 125 pre-tax plans
Let's Get Started
Contact JanusHR today to request your free consultation. We'll create an employee benefits management plan with transparent pricing specifically for your Largo, FL, company. At JanusHR, we solve HR!