Trustworthy HR Management Services for Your Largo, FL, Business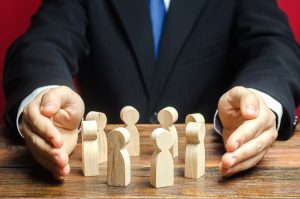 Human resources is a vital part of any business. It's the link between the company and its employees. And while you may love managing your business, managing your workforce can be a completely different story. It's a constant battle just to keep up with changes in workplace requirements and regulations. The good news is that you don't have to hire a whole HR department for your small to mid-sized company in the Largo, Florida, area. There's another option: You can partner with Janus HR, a professional employer organization (PEO), to handle your HR management.
Our HR Management Services
Every business is different and has different needs when it comes to its HR management solutions. At JanusHR, we can create a custom plan that is suited specifically to your business. Some of our specialty areas include:
Hiring, training, and development
Federal, state, and local compliance
Affordable Care Act tracking and reporting
Consultation services
Workplace documentation
From finding and bringing on the right employees to making sure that your company is in line with all of those ever-changing regulations, JanusHR can help you take your mind off your HR and get it back on your game plan.
Contact Us
Contact JanusHR today, and we'll set up a time for a complimentary business consultation. We'll learn about your business needs and create a custom plan to help your Largo, FL, business with your HR management needs.