Outsource Your HR and Payroll with Our PEO Services in Palm Harbor, FL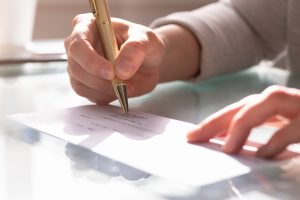 JanusHR is the professional employer organization you can rely on when you need PEO services for your business in Palm Harbor, Florida. Managing a small to mid-sized business is a lot of work, and if you have one or more employees, it means managing people as well. At JanusHR, our PEO services can give you a hand with the latter so that you can focus on your core business operations. Our PEO services include HR management, payroll processing, risk management, and benefits administration. You can turn to us for PEO services that encompass as much or as little as you need.
Why Choose Us for Your PEO Services
As a professional employer organization, JanusHR has a whole team specializing in your HR, payroll, and benefits needs. For most small to mid-sized businesses in Palm Harbor, FL, it's not feasible to hire a whole department to manage your HR needs. By outsourcing those PEO services to JanusHR, you can focus on the products and services your company offers while we handle the administrative details behind the scenes.
Our PEO services help keep your Palm Harbor, FL, business running smoothly and ensures your employees have the support they need to do their best work. More importantly, our PEO services help mitigate risk at your business and ensure compliance with all local, state, and federal regulations.
Learn More About Our Services
If you'd like more information on how our PEO services can help your business in Palm Harbor, FL, grow and succeed, contact JanusHR today. We are proud to be a professional employer organization near you serving businesses throughout the region.