Human Capital Management Services for Businesses in Tampa & Throughout Florida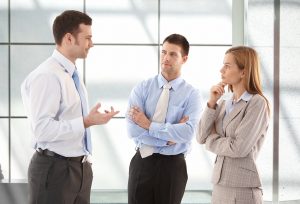 Human capital can be understood as the skills, knowledge, experience, and personal attributes that your employees bring to your business. Accordingly, human capital management refers to a comprehensive set of practices that can help business owners optimize this human capital in a variety of ways. These practices generally focus on the recruitment, management, and optimization of an organization's workforce—in other words, how to put this collective body of skills, knowledge, and experience to work in a way that will maximize a business's profit margins, promote employee morale, and give employees as many opportunities as possible to grow within the company. As a full-service PEO based in the Tampa Bay area and serving clients throughout the state of Florida, JanusHR can provide your small or medium-sized business with effective human capital management services that can help you make the most of your employees' strengths.
Workforce Acquisition
There are many reasons why your business may need to acquire new employees. Perhaps an existing member of your staff is leaving the company or being promoted to a new role, and you need to fill their position. Or, perhaps your company is expanding, and you need to increase the size of your workforce to keep up with growing demands. No matter the reason, acquiring the best candidates for the job is vital to your business's ability to succeed. While traditional methods of acquisition, such as reviewing resumes and conducting interviews, are still important parts of the acquisition process, JanusHR offers software solutions that can help you better identify potential candidates and streamline the acquisition process.
Workforce Management
Workforce management is another key component of human capital management, and one that becomes increasingly important as your workforce continues to grow. When you partner with JanusHR, we can provide your business with valuable workforce management tools that can help you gain a clearer picture of the demands you place on your employees and how these demands relate to performance and productivity. Workforce management practices can also help you make more informed decisions about how best to allocate resources.
Workforce Optimization
An extension of workforce management, workforce optimization aims to promote operational efficiency within an organization. By analyzing key information about your business's recruitment, training, and development processes, our human capital management specialists can provide you with valuable data regarding which of your employees are most likely to leave and why, as well as which employees are best poised to succeed in your company's specific work environment. This gives you the power to anticipate future trends, rather than simply reacting to them.
Contact Us to Learn More
For more information about the human capital management services that JanusHR can provide for your small or medium-sized business, contact us today. We are based in the Tampa Bay area and proudly serve clients throughout the state of Florida and beyond.