Outsourced HR Services for Businesses in Tampa, FL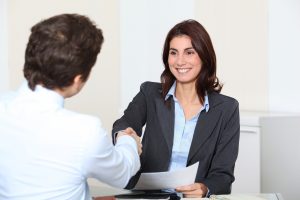 Outsourced HR services can be a great solution for small and medium businesses, especially as headcount increases. Your operations naturally become more complex as your Tampa, Florida, business grows and adds more employees. You will need to create an employee handbook that establishes your business's policies. You will also need to stay on top of the latest regulations at the local, state, and federal levels. It is pertinent to maintain proper employment practices liability insurance, employment forms, ACA reporting, and much more. Maintaining all aspects of the business can be overwhelming while you are simultaneously focused on producing great products and services. How do you manage all of these necessities at the same time? The answer is, by turning to JanusHR for outsourced HR services.
Explore the HR Services You Can Outsource to JanusHR
Based in Tampa, FL, JanusHR is a professional employer organization (PEO) offering a comprehensive range of HR services. You can turn to JanusHR to manage the many complexities and regulations involved in HR, rather than trying to manage them yourself. Our team has extensive experience in all areas of HR management and can navigate the many rules and regulations related to workforce management on your behalf. For example, businesses have outsourced the following HR services to us:
Developing customized employee handbooks
Maintaining compliance with the latest federal, state, and local regulations
Implementing administrative support for new hires
Providing employment forms and labor law posters
Tracking and reporting ACA information
Administering applicant tracking and job postings
Managing unemployment claims
Consulting on EEO
Our SPHR-certified professionals have the skills and expertise to manage your HR administrative needs. Turn to JanusHR for HR services that can help your business grow and thrive. We are based in Tampa, FL, and serve businesses throughout the US.