Payroll Reporting Services for Businesses in Tampa, FL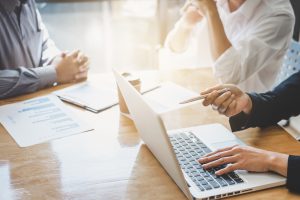 JanusHR is the professional employer organization (PEO) you can rely on for complete payroll reporting services for your Tampa, Florida-area business. Payroll reporting is essential for understanding and verifying your company's tax liabilities while ensuring your financial information is in line. If payroll reporting is something you're not familiar with or not comfortable handling on your own, you can outsource these services to JanusHR. As an experienced PEO, we offer the HR and payroll services you need to handle the administrative details while you manage the core operations of your business.
Offering the Payroll Reporting Services You Need
From tax liability reports to payroll summary reports, there's a lot of information packed into your payroll. Reporting services can compile data over a specific period, provide wage information, list out tax withholdings, and much more. Everything from paid time off to 401(k) plans can be reported on, providing you with essential information about the costs and liabilities related to running your business.
Because labor is the largest single cost involved in running most businesses, your payroll reports can provide a large amount of information about the costs related to your business so that you can better manage your workforce and budget for the future.
Payroll reporting is one of a number of related payroll services that JanusHR can provide for your business in the greater Tampa Bay, FL, area. If you need payroll reporting, complete payroll services, or payroll and HR services combined, you can count on the professionals at JanusHR to provide you with the outsourced services you need. Contact us today to learn more about how our payroll reporting services can benefit your business.