Let Us Manage Employee Benefits for Your Tarpon Springs, FL, Business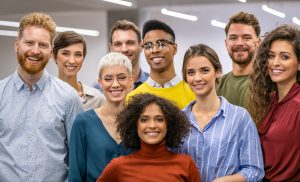 There's never been a more important time to ensure that your company has competitive employee benefits. Your benefits package has the potential to draw top-flight candidates to your door as well as help you retain your best employees. For small to mid-sized businesses, it can be challenging to come up with the financial assets needed to offer adequate healthcare coverage and other benefits. For this reason, many companies in Tarpon Springs, Florida, and surrounding areas turn to JanusHR for co-employment. JanusHR is a full-service PEO that can help you provide better benefits for your employees.
The Perks of Co-Employment
When you enter into a co-employment arrangement with JanusHR, your employees will gain access to a benefits package that is usually reserved for much larger companies. How? Our arrangement means that your employees become part of an aggregate along with all of our other clients. So, instead working with a benefits package offered to a small business of 20, you'll be able to provide the same types of employee benefits as a company of 2000 employees.
Other Employee Benefits
By partnering with JanusHR, your employees will also have access to financial savings options such as:
Flexible Spending Accounts (FSA)
Section 125 Pre-Tax Plans
Health Savings Accounts (HAS)
Employee Assistance Programs (EAP)
Contact Us Today
Make sure your employees have the best possible employee benefits you can offer. Contact JanusHR today to learn more about how we can help your Tarpon Springs, FL, business give its employees what they deserve.