Professional Human Capital Management Services for Businesses in Tarpon Springs, FL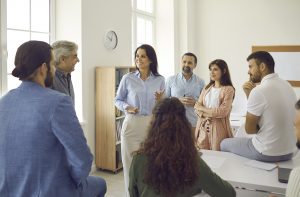 Human capital is a term that refers not just to your employees but to the potential your employees have to help your company thrive. They are a valuable asset to your company, but are you maximizing their contributions? Human capital management is a comprehensive set of practices designed to help business owners optimize their workforce. JanusHR is a full-service PEO that can provide your Tarpon Springs, Florida, business with an effective human capital management plan to help you optimize your employees' strengths.
Elements of Human Capital Management
Human capital management is more than just taking care of your employees. It's about creating a game plan to help each employee maximize their contributions to the company. To make this happen, JanusHR's human capital management professionals look at a few different aspects of your business, including:
Workforce acquisition – By streamlining the acquisition process, we can help reduce hiring expenses and help you find the best possible candidates for your open positions.
Workforce management – What do your employees need to be happy at work? We strive to optimize performance and productivity by creating a workplace that takes care of its employees.
Workforce optimization – Do your employees have the right tools to do their jobs to the best of their ability? We stay one step ahead of the trends, so your team stays on the cutting edge.
At JanusHR, we take pride in offering complete transparency to our partners. We'll create a plan designed specifically for your business, and you'll always know what services you are paying for and why.
Let's Get Started
Contact JanusHR to learn more about the potential for human capital management for your Tarpon Springs, FL, business. At JanusHR, we solve HR!