Protect Your Tarpon Springs, FL, Business with Our Risk Management Services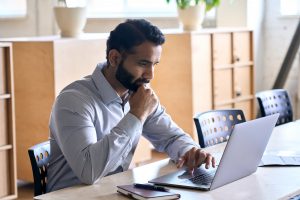 No matter how successful your business is, there is risk involved. That's just a part of being in business. That doesn't mean you are in trouble. It just means you have to be able to recognize, assess, and plan for these risks before they turn into real problems. Sometimes, the best solution is to bring in an outside company that can take an unbiased look at your company and your risks. JanusHR is a trusted PEO that has experience helping small to mid-sized companies in a wide range of industries with their risk management services. We can provide comprehensive risk management services for your Tarpon Springs, FL, business so you can rest assured that your company is safe.
Risk Management Services We Offer
Identifying the potential risk for your business is one of the most important things you can do to ensure its success. If you get blindsided by a lawsuit, government fines, or asset losses, it can cripple or even destroy your business. By examining the potential threats and creating a plan to address each one, you can keep your business heading in the right direction. JanusHR has a team of highly experienced risk management professionals who can analyze your business and help you come up with a game plan for success. Some of the risk management services we offer include:
OSHA compliance & assistance
Workers' compensation
Business coaching
Our goal is to help you protect your business from avoidable risks. We'd be happy to meet with you and create a plan designed specifically for your business and your potential risks.
Contact Us
To learn more about how our risk management services can help your Tarpon Springs, FL, business, contact JanusHr today.