Let JanusHR Handle Risk Management for Your Anna Maria, FL, Business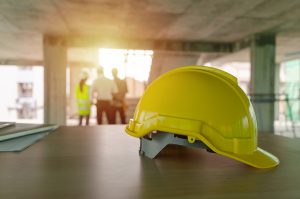 In an ideal world, risk management services wouldn't be needed as you build and grow your business in Anna Maria, Florida. Unfortunately, the world we live in is far more unpredictable, and every business faces risks on a daily basis. Risk management services aim to minimize these risks as much as possible to protect the interests of your business. At JanusHR, we are a professional employer organization that offers complete PEO services, including risk management services for businesses throughout Anna Maria, FL. You can rely on us to provide you with the services you need to protect your company's assets.
Types of Risk for Anna Maria Businesses
There are many different types of risk your business may face. For any company with employees, your very work environment is an example of a risk, as employees may be injured while at work. In this example, risk management would involve ensuring you're creating a safe and healthy work environment that meets OSHA requirements for your specific industry. Risk management can also encompass workers' compensation. In the event that an employee is injured on the job, reporting and processing the workers' compensation claim to reach a resolution is another service JanusHR can provide.
Risk Management for Your Business
At JanusHR, our professionals are well-versed in the ins and outs of risk management for all types of businesses in the Anna Maria, FL, area. We can provide complete risk management services for your business, including business coaching to manage your company's strategic risk. If you'd like to learn more about our risk management services and related PEO services, contact JanusHR today.