What is a Professional Employer Organization?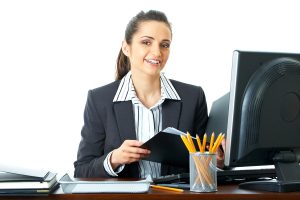 A professional employer organization (PEO) is an outsourcing firm that provides payroll processing, human resources consulting, employee benefits, and workers' compensation services to small to medium-sized businesses. By delegating these essential yet often complex aspects of business management to an outside company, the PEO clients are free to focus more time and energy on their company's day-to-day operations, such as managing their employees and growing their bottom line. Additionally, because PEOs specialize in handling these tasks, you can enjoy the peace of mind that comes with knowing you're compliant with regulations and your employees also have the best support possible.
How Does a PEO Work?
When you turn to a PEO for help, you'll enter into a "co-employment" relationship. That means while you're still responsible for day-to-day business activities and retain management of your employees, the PEO will be available to consult with you and assume responsibility for any activities agreed to within your contract. These may include everything from managing payroll and W-2 forms, to onboarding new hires and providing workers' compensation coverage. For this reason, working with a PEO can actually reduce the risk your company faces when collecting and filing taxes, meeting Equal Employment Opportunity requirements, and more.
Will I Retain Control of My Company, Employees, and Daily Operations?
Although "co-employment" may sound off-putting, a PEO doesn't gain control over the daily operations of a company. In fact, business owners keep their control of all business decisions. Similarly, working with a PEO will mean any changes to your employees' everyday routines will be minimal, limited only to seeing a different name on their paychecks and, often, gaining access to more cost-effective health insurance options.
How Do I Join a PEO?
To join forces with a PEO that will keep you compliant with regulations while handling time-consuming tasks like benefits and payroll, contact JanusHR. With years of industry experience, our team has what it takes to solve your HR quandaries so you can focus on growing your business.