Payroll Services for Restaurants & Hotels in the Tampa Bay Area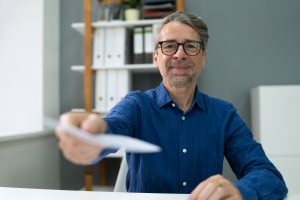 JanusHR proudly offers outsourced payroll services for restaurants and hotels in the greater Tampa Bay Area. Whether you've just opened a new restaurant in Sarasota, or you're planning the grand opening of your hotel in downtown Tampa, you can benefit from choosing JanusHR to handle your payroll processing needs.
Why Choose Us for Payroll Services
At first glance, payroll seems simple enough. An employee logs hours and is paid each period at an agreed-upon rate. But between the working hours and the paycheck, there are tax deductions that need to be calculated, regulatory compliance to account for, and many other factors that need to be addressed. When you turn to JanusHR for your payroll services, you can have peace of mind knowing we have all of these details covered. Our SPHR-certified professionals are highly experienced with everything that goes into processing payroll, ensuring your employees are compensated for their labor accurately and on time.
In addition to payroll processing, JanusHR can also assist with job costing and budgeting, custom reporting, tax reporting, and W-2 filing to provide your hotel or restaurant with the comprehensive payroll support it needs. Your employees are your greatest asset and also the largest single line item in your budget, so managing your payroll smoothly and seamlessly is essential to your success.
Offering Payroll Services & More
As a full-service PEO, JanusHR can offer a wide range of services related to and beyond payroll services. We offer complete HR services to help keep your restaurant or hotel running smoothly. To learn more about our payroll and HR services, contact JanusHR today. We proudly serve local restaurants and hotels throughout Tampa, Sarasota, and beyond.