Payroll Services for Marketing Agencies in Tampa & Sarasota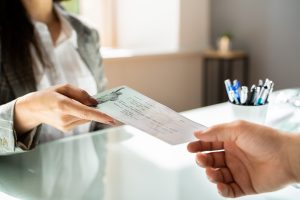 If you need payroll services for your marketing agency in or near Tampa or Sarasota, Florida, turn to the professionals at JanusHR. We are pleased to be a professional employer organization (PEO) providing outsourced human resources and payroll services to businesses throughout the region. When you turn to us to handle payroll processing at your marketing agency, you can be confident that we'll handle all of your payroll needs with accuracy and efficiency.
Payroll Processing Made Easy
There's a lot that goes into ensuring payroll is accurate and employees are paid on time each pay period. In addition to adding up hours, calculating wages, accounting for overtime for non-exempt workers, and distinguishing between exempt employees, there are also tax deductions and benefit costs to factor into the equation. Multiply this by each employee at your marketing agency each pay period, and it can easily add up to hours and hours of work.
At JanusHR, our professionals are highly experienced at providing payroll services to marketing agencies. In addition to processing paychecks, you can also rely on us to handle W-2 filing and tax reporting services to ensure your agency maintains compliance with all state and federal regulations.
Learn More About Our Payroll Services
If you'd like to learn more about outsourcing your payroll processing needs to JanusHR, contact us today. We would be happy to help provide your marketing agency with the HR and payroll services it needs to keep your agency running smoothly.