JanusHR Offers Payroll Services to Property Management Companies in Florida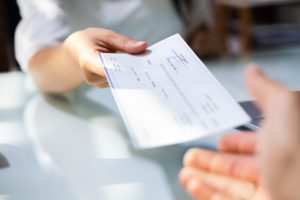 Payroll services are essential for any property management company to continue operating smoothly. Whether you have one employee or one hundred, ensuring each individual is paid accurately and on time is what keeps them coming back the next day. And while the concept may seem simple, payroll processing is not. Between adding up hours, calculating taxes, making deductions for benefits elections, and other considerations, processing payroll on a bi-weekly or monthly basis is quite complex.
With payroll being at the core of your people operations, it's essential to get this aspect of your property management company right. That's where JanusHR can help. As a professional employer organization (PEO) specializing in serving small to medium-sized businesses in Tampa, Sarasota, and cities throughout the state, we can provide you with the payroll services you need to keep things running smoothly.
Why Choose JanusHR for Your Payroll Services
At JanusHR, we understand that your property management company is focused on the ins and outs of ensuring properties are properly managed and cared for. We enable you to focus on these core business operations by handling all of your payroll processing needs. Our certified professionals have extensive experience providing payroll services to businesses just like yours, and you can rely on us for accurate and efficient payroll processing for your entire workforce.
To learn more about how our payroll processing and related HR services can help your property management company succeed, contact JanusHR today. Based in Tampa, FL, we are pleased to serve businesses in Sarasota, the greater Tampa Bay Area, and beyond.