Complete Payroll Services for Your Small to Mid-Sized Business in Largo, FL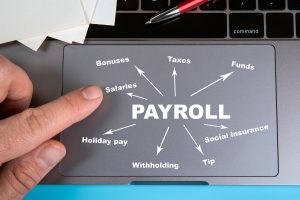 Your employees are the heart of your business, and they deserve their paychecks. They also deserve to get them on time and completed correctly. To keep your employees happy and mitigate potential risks for your company, payroll needs to be handled with care and precision.
But, as a business owner, your passion is in growing your business, not toiling over the books. Do what you do best and trust your payroll to the professionals at JanusHR. We're a professional employer organization (PEO) company serving Largo, Florida, businesses. We specialize in handling payroll and other administrative services so you can focus on your business and feel confident that your payroll is in good hands.
Our Payroll Services
There's more to payroll than just cutting checks. At JanusHR, our payroll services are designed to help your business stay ahead of the game. We offer:
Job costing – When you know the cost and revenue comparison for each job, you can make informed and profitable decisions.
Tax reporting – It's essential to stay on top of the ever-changing tax laws and report your taxes accurately. We can help you do that and reduce your risk of liability.
W-2 filing – You have plenty to do when the new year rolls around. We can take the filing and administration of W-2 forms off your plate.
Customized reports – Do you need to see some of your payroll numbers in a specific way? We can create customized reports that can give you the numbers you need when you need them.
Your Payroll Specialists
You know your business, but that doesn't mean you are a pro at human resources and payroll. That's okay; turn those tasks over to the team of specialists at JanusHR. We can help you grow your Largo, FL, business with payroll services that are specially designed for you.