Tax Reporting & Payroll Services for Businesses in Tampa, FL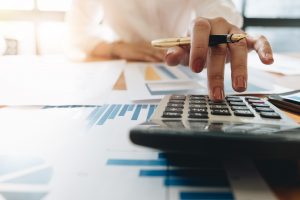 Tax reporting is an important element of your payroll services, and it's definitely something you don't want to get wrong. Each time you pay your employees, a portion of their pay is withheld for local, state, and federal taxes. Calculating the right amount and ensuring it's withheld appropriately is essential. If that all sounds a little complicated and intimidating for your small business in the Tampa, Florida, area, there's no need to worry. The solution is to outsource your tax reporting and let a professional employer organization (PEO) provide you with payroll services instead.
Turn to JanusHR for Tax Reporting & Payroll Services
Businesses in and around Tampa, FL, that need a PEO for tax reporting and related payroll services can turn to the professionals at JanusHR. We offer complete payroll services, including tax reporting and more, to ensure your business is always compliant with the latest payroll regulations. When you offload your tax and payroll needs to JanusHR, you can have peace of mind knowing your payroll services will be handled by knowledgeable professionals well-versed in business tax codes. That's one less thing to worry about while managing the day-to-day core functions of your business.
In addition to tax reporting, our payroll services include W-2 printing, job costing, custom reporting, and more to provide insights into your business operations. We'll ensure your employees are paid accurately and on time and that all of your taxes are reported appropriately as well.
If you'd like to learn more about our tax reporting and other payroll services we provide, contact JanusHR today. We proudly serve businesses in the greater Tampa Bay, FL, area.