Professional Payroll Services Provided for Businesses in Dunedin, FL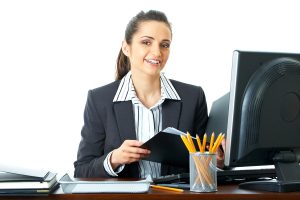 Just because you're good at what you do doesn't mean you love every aspect of your business. Every business has essential functions, like payroll, that are vitally important but may not be what you do best. Nor is that how you want to spend your time and energy. Do what you love and leave your payroll in the experienced hands of JanusHR. As a PEO services company serving businesses in Dunedin, Florida, and surrounding areas, JanusHR is ready to provide comprehensive payroll services so you can focus on your business.
Payroll Services for Small to Mid-Sized Businesses
It's important to keep your payroll running smoothly at all times. Mistakes in your payroll can lead to employee dissatisfaction or even legal issues. At JanusHR, our team of highly-experienced professionals can handle your payroll needs, ensuring accuracy and timeliness in all aspects. We can take care of your:
W-2 filing
Job costing
Customized reporting
We work with every client to decipher their specific needs and create a customized service plan. You'll only receive and pay for the services that you need to keep your business running smoothly while you focus on what you do best.
Contact Us
Contact JanusHR today and stop worrying about payroll for your Dunedin, FL, business. We'd be happy to set up a time to meet with you and discover your unique business need for payroll services.